Login to
Market Insight

Account

Your Market Insight account gives you access to the tools that we offer our customers including our
Technical Studies & Sentiment for your accounts.

Don't you have a Market Insight account? With a few easy steps you can easily register to Market Insight

Register
Thank you!
Welcome to Market Insight family!
You have succesfully completed the registration. We will send you an e-mail to give you some instructions and our Terms and Conditions!
Our account representatives will be contacting you as soon as possible. If you have any further questions please do not hesitate to
mail us via support@gkfx.com
News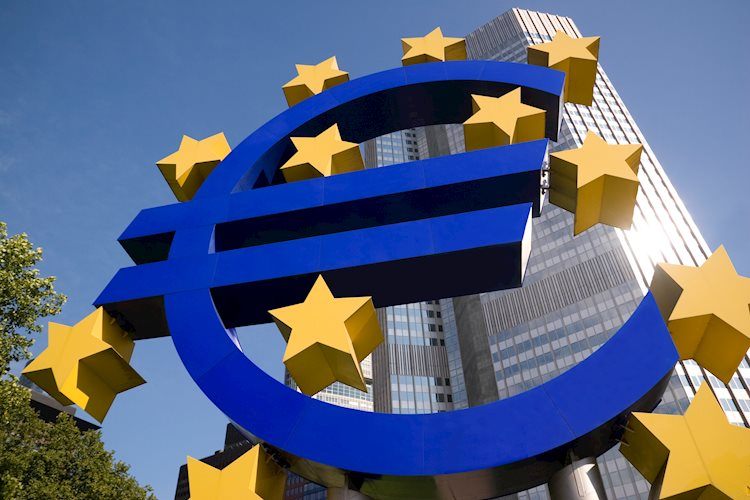 EUR/USD bounces off intraday low to pare daily losses around 1.1335, down 0.12% near the weekly top ahead of Thursday's European session. The major cu

| 09/12/2021 04:55
EUR/USD consolidates the biggest daily jump in fortnight, pressured around weekly top.
Risk-off mood underpins US Treasury yields, DXY ahead of US CPI.
Omicron, geopolitics weigh on sentiment, Fed rate hike chatters renew on firmer US inflation expectations.
Second-tier US/German data eyed but US inflation, virus updates become crucial catalysts.
EUR/USD bounces off intraday low to pare daily losses around 1.1335, down 0.12% near the weekly top ahead of Thursday's European session.
The major currency pair jumped the most in two weeks the previous day amid firmer market sentiment, mainly linked to the South African covid variant and its cure. However, sour sentiment in Asia challenged the EUR/USD buyers afterward.
Behind the downbeat mood are the chatters concerning the four-time more transmissibility of the South Africa-linked COVID-19 strain, dubbed as Omicron. On the same line was the spark in virus variant cases in Europe that recalled the activity restrictions in Germany, France and the UK.
Furthermore, US-China tussles, talks over Iran diplomacy and increased calls of the Fed's sooner rate hike were additional catalysts to weigh on the market sentiment and EUR/USD prices.
Recently, US Assistant Secretary of Defense for Indo-Pacific Security Affairs Ely Ratner said, "Bolstering Taiwan's self-defenses is an 'urgent task' and an essential feature of deterring China." On the same line were the US-Russia tussles over Ukraine and Washington-Israel talks concerning Tehran, not to forget a major setback for Beijing Olympics 2022.
On the other hand, a four-day rebound of the US inflation expectations ahead of the key US CPI data, up for Friday, pushes analysts to expect, per Reuters, a sooner rate hike from the Fed, which in turn favors the US Treasury yields as well as the US Dollar Index (DXY).
That said, US 10-year Treasury yields stay firmer around the week's high near 1.51% while stock futures print mild losses at the latest.
Looking forward, German trade numbers and the US Jobless Claims could entertain the EUR/USD traders while the risk catalysts are major factors to watch. Above all, Friday's US Consumer Price Index (CPI) is the key to follow for clearer direction.
Technical analysis
A successful break of the 100-SMA and a monthly resistance line, now support around 1.1285-90, keeps EUR/USD buyers hopeful. However, multiple tops marked since November 15, as well as descending resistance line from October 28, challenge the pair bulls below 1.1385-90.
Popular News
Colombia Interest rate registered at 4% above expectations (3.75%) in January

Colombia Interest rate registered at 4% above expectations (3.75%) in January

| 28/01/2022 20:00

AUD/USD consolidates under 0.7000 level at 18-month lows, focus turns to key RBA meeting/US data next week

After dipping to fresh 18-month lows underneath the 0.7000 level during morning European trade, AUD/USD has been consolidating just below the big figu

| 28/01/2022 19:27

EUR/USD Price Analysis: Clings to 1.1150s but downside risks remain

After holding above 1.1200 for too many days before USD bulls launched an attack to 2021 yearly low, however, the shared currency barely advances in t

| 28/01/2022 18:27

EUR/JPY flatlines within recent ranges in mid-128s as focus shifts to upcoming ECB meeting/Eurozone inflation

Despite a heavy slate of Eurozone data out during the European morning, it has been a rather tame trading day for EUR/JPY, with the pair swinging with

| 28/01/2022 17:21

Gold Price Forecast: XAU/USD bears eye $1721 as gold fall extends

Gold (XAU/USD spot vs. the US dollar extended its fall since Wednesday when the FOMC issued the first monetary policy statement of 2022. During the Ne

| 28/01/2022 17:15

USD/ZAR: Room for a further reversal of the move lower – MUFG

Analysts at MUFG Bank, have a trade idea of a long position of the USD/ZAR, with an entry level at 15.500, a target at 16.300 and a stop loss around 1

| 28/01/2022 16:51

Fed: FOMC likely to hike rates by 125 bps over the course of 2022 – Wells Fargo

Analysts at Wells Fargo think the FOMC will announce the commencement of balance sheet reduction at the July 27 meeting. They look for the Federal Res

| 28/01/2022 16:37

EUR/USD: Recent developments support forecast for a slide to 1.1000 in Q1 – MUFG

Analysts at MUFG Bank, point out that policy divergence and geopolitical risks will remain a weight on the euro in the near term, reinforcing the bear

| 28/01/2022 16:36

Canada: Labor market data for January is expected to weaken substantially – RBC CM

The Bank of Canada kept the interest rate unchanged this week but signalled imminent tightening at the next meeting in March. Next week, the key econo

| 28/01/2022 16:25

US: Labor costs slow, but still rising at a scorching rate – Wells Fargo

Data released on Friday showed the Employment Cost Index (ECI) rose 1% during the fourth quarter, and 4% during the year. Analysts at Wells Fargo poin

| 28/01/2022 16:18

WTI eases back below $88.00 level after printing fresh seven-year highs, OPEC+ meeting next week eyed

Front-month WTI futures hit fresh seven-year peaks on Friday, reaching $88.82 for the first time since October 2014, before pulling back somewhat to j

| 28/01/2022 16:14

USD/CAD holds onto weekly gains, keeps looking at 1.2800

The USD/CAD rose earlier on Friday to 1.2796, the highest intraday level since January 6. It then pulled back to the 20-hour SMA at 1.2745, and it is

| 28/01/2022 15:47

USD/CHF remains well support above 0.9300, close to weekly peak and eyeing test of H2 2021 highs

USD/CHF has remained well supported to the north of the 0.9300 level on Friday, as has been the case now since prior to Thursday's US open, as the Dec

| 28/01/2022 15:46

EUR/USD: A test of 1.10 it looks just a matter of time – ING

The jump in US short-dated rates on a hawkish Fed has sent EUR/USD to new cycle lows. Economists at ING expect the pair to challenge the 1.10 level as

| 28/01/2022 15:43

NZD/USD breaks under 0.6550 amid a risk-off market mood

As the North American session begins, the NZD/USD slides for the seventh straight day, unable to recover from its losses since January 20. At the time

| 28/01/2022 15:38

Gold Price Forecast: XAU/USD has more room on the downside ahead of NFP

Gold climbed to its highest level since November at $1,853 on Wednesday but ended up losing more than 3% from that level to end the week deep in the n

| 28/01/2022 15:37

US Dollar Index trims gains and returns to 97.20

The upside momentum in the greenback seems to have run out of some steam after hitting new cycle tops past 97.40 when gauged by the US Dollar Index (D

| 28/01/2022 15:11

Fed's Kashkari: Expect Fed to raise rates at March meeting, have to see how data plays out

Federal Reserve Bank of Minneapolis President Neel Kashkari said on Friday that he expects the Fed to raise rates at the March meeting.

| 28/01/2022 15:11

US: UoM Consumer Sentiment Index falls to 67.2 (final) in December vs 68.7 expected

The University of Michigan's (UoM) final estimate of the Consumer Sentiment Index came in at 67.2 in December, below the flash estimate of 68.7 releas

| 28/01/2022 15:01

United States Michigan Consumer Sentiment Index below forecasts (68.7) in January: Actual (67.2)

United States Michigan Consumer Sentiment Index below forecasts (68.7) in January: Actual (67.2)

| 28/01/2022 15:00

S&P 500 Index: Resistance at 4434/50 to cap for a retest of key supports at 4213/4199 – Credit Suisse

S&P 500 remains capped at its 200-day average and the 38.2% retracement of its January collapse at 4434/53. Economists at Credit Suisse continue to vi

| 28/01/2022 14:33

EUR/USD: Dip below 1.11 to clear the way for substantial losses to 1.10 – Scotiabank

In the view of economists at Scotiabank, the EUR/USD pair will remain on a path toward 1.10 as price action points to continued losses to a test of 1.

| 28/01/2022 14:28

USD/CAD to surge towards the 1.2900/50 area on a break above 1.2815 – Scotiabank

USD/CAD is poised to close out the week on a firm note nearing 1.28. A break above the 1.2815 would clear the way towards the 1.2950 region, economist

| 28/01/2022 14:16

GBP/USD leaps back above 1.3400, hits session highs as easing Q4 wage pressures dent dollar

In wake of the latest US data dump that contained promising signs of easing US wage pressures last quarter, the dollar has seen broad weakness which h

| 28/01/2022 14:13

USD/JPY: Break above 115.06 clears the way for strength back to 116.35/75 – Credit Suisse

USD/JPY maintains its strong recovery for a break above the recent reaction high at 115.06 to mark a fresh base. As the Credit Suisse analyst team not

| 28/01/2022 14:10

Argentina reaches deal with IMF to revamp debt of over $40 billion

Argentine President Alberto Fernandez announced on Friday that they have reached an agreement with the International Monetary Fund to revamp the debt

| 28/01/2022 13:56

EUR/USD turns positive near 1.1160 post US PCE

After bottoming out inf the 1.1120 region, or new YTD lows, EUR/USD regains some composure and returns to the positive territory near 1.1160 at the en

| 28/01/2022 13:55

USD/JPY retreats from multi-week high, slides back below mid-115.00s post-US data

The USD/JPY pair surrendered its intraday gains to a near three-week high and retreated back below mid-115.00s, or the lower end of its daily trading

| 28/01/2022 13:49

Fed's Kashkari: Need to bring economy back into balance with rate hikes, don't know how many that will take

Federal Reserve Bank of Minneapolis President Neel Kashkari said that the Fed needs to bring the US economy back into balance by raising interest rate

| 28/01/2022 13:35

US: Personal Income rose 0.3% MoM in December vs 0.5% exp, Personal Spending fell 0.6% MoM vs 0.6% expected drop

US Personal Income rose by 0.3% MoM in December, below expectations for a 0.5% MoM rise, according to a report released on Friday by the Bureau of Eco

| 28/01/2022 13:32
Show More Popular News
RISK WARNING
The information provided herein is for general informational and educational purposes only. It is not intended and should not be construed to constitute advice.
If such information is acted upon by you then this should be solely at your discretion and GKFX will not be held accountable in any way.
ForexF
IndicesI
CommoditiesC