Login to
Market Insight

Account

Your Market Insight account gives you access to the tools that we offer our customers including our
Technical Studies & Sentiment for your accounts.

Don't you have a Market Insight account? With a few easy steps you can easily register to Market Insight

Register
Thank you!
Welcome to Market Insight family!
You have succesfully completed the registration. We will send you an e-mail to give you some instructions and our Terms and Conditions!
Our account representatives will be contacting you as soon as possible. If you have any further questions please do not hesitate to
mail us via support@gkfx.com
News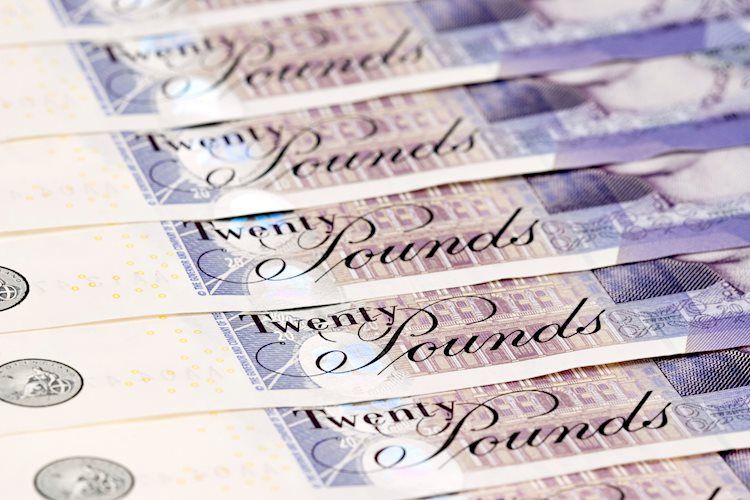 The GBP/USD pair recovered around 40-45 pips from Asian session lows and was last seen trading near the top end of its daily range, around the 1.3035-

| 27/10/2020 05:04
GBP/USD reverses an early dip to sub-1.3000 level and refreshed session tops in the last hour.
The uptick was exclusively sponsored by a mildly softer tone surrounding the safe-haven USD.
Coronavirus jitters, Brexit uncertainties might keep a lid on any strong move for the sterling.
The GBP/USD pair recovered around 40-45 pips from Asian session lows and was last seen trading near the top end of its daily range, around the 1.3035-40 region.
The pair continued showing some resilience below the key 1.3000 psychological mark, or 200-hour SMA and gained some positive traction on Tuesday. The GBP/USD pair, for now, seems to have snapped three consecutive days of the losing streak and stalled its recent pullback from the 1.3175 region amid a mildly softer tone surrounding the US dollar.
The greenback struggled to preserve its early gains despite growing market worries about the continuous surge in new coronavirus cases and fears of stricter lockdown measures, which could prove detrimental for the already fragile global economic recovery. The uncertain US political situation seemed to be the only factor that kept the USD bulls on the defensive.
Meanwhile, the fact that the EU's chief negotiator Michel Barnier delayed his return to Brussels and is expected to remain in the UK until Wednesday has boosted hopes for a last-minute Brexit deal. Nevertheless, the incoming Brexit-related headlines will continue to play a key role in influencing the GBP price dynamics and influence the GBP/USD pair.
There isn't any major market-moving economic data due for release from the UK. The US economic docket highlights the release of Durable Goods Orders data, due later during the early North American session. This, along with the broader market risk sentiment, will assist traders to grab some meaningful opportunities on Tuesday.
Technical levels to watch
Popular News
EUR/USD stabilises beneath 1.1850 as focus shifts tomorrow's German IFO data, ECB and Fedspeak

Not that the recovery of the last few hours comes close to the magnitude or speed of the earlier decline, but EUR/USD has managed to recoup a decent p

| 23/11/2020 22:43

NZD/USD keeps bounce off 0.6900 amid risk-on mood

Having recovered from 0.6900, NZD/USD seesaws around 0.6920 during the early Tuesday morning in Asia. The quote rose to the highest in 23-month high t

| 23/11/2020 22:34

Silver Price Analysis: XAG/USD clings to 100-day EMA around three-week low

Silver prices retrace losses from the multi-day low of $23.42 while taking rounds to $23.60 during the early Tuesday's Asian session. The white metal

| 23/11/2020 22:12

Fed's Evans: If economy deteriorates more, would be willing to do more

The Federal Reserve Bank (Fed) would be ready to do more if the economy deteriorates further, Chicago Fed President Charles Evans said early Tuesday.

| 23/11/2020 22:08

USD/CHF steady above 0.9120 after bouncing up from 0.9075

The US dollar has bounced up strongly from two-week lows at 0.9075 on the early US session, returning above 0.9100 after the release of upbeat US macr

| 23/11/2020 21:59

EU and UK negotiators turn to review clauses in bid to unlock Brexit deal – FT

Brexit negotiators from the European Union (EU) and the UK are eyeing interim plans to break the deadlock over the trade talks, per the Financial Time

| 23/11/2020 21:55

Ex-Fed Chair Janet Yellen is US President-elect Biden's pick for Treasury Secretary – WSJ

Wall Street Journal (WSJ) recently came out with the news suggesting that the ex-boss of the US Federal Reserve, Janet Yellen, would become the first

| 23/11/2020 21:46

USD/CAD back below 1.3100 as loonie resists US dollar's advances

It's been a choppy Monday for USD/CAD, the pair swinging from lows around 1.3050 to highs above 1.3100 and back again to current levels around 1.3080.

| 23/11/2020 21:41

AUD/USD wavers below 0.7300 ahead of Aussie Trade Balance

AUD/USD struggles to extend the latest bounce off 0.7264 while taking rounds to 0.7285 at the start of Tuesday's Asian session. The aussie pair surged

| 23/11/2020 21:35

S&P 500 bounces up amid hopes of a COVID-19 vaccine

The main Wall Street indexes have bounced up after a choppy session, with the S&P 500 approaching daily highs as hopes of a COVID-19 vaccine have incr

| 23/11/2020 21:17

South Korea Consumer Sentiment Index came in at 97.9 below forecasts (99.7) in November

South Korea Consumer Sentiment Index came in at 97.9 below forecasts (99.7) in November

| 23/11/2020 21:00

USD/JPY stabilises close to one-week highs, as strong data, vaccine hopes hurt demand

USD/JPY currently trades just below the 104.50 mark, having put in an impressive more than 60 pip rally from earlier sub-104.00 lows. The pair current

| 23/11/2020 20:59

GBP/USD struggling to hold above 1.3315 after retreating from 1.3400

Sterling's reversal from 1.3400 area, its highest level since early September, has been contained at 1.3265, and the pair is attempting to consolidate

| 23/11/2020 20:23

Forex Today: Volatility returns with upbeat US data

Here is what you need to know on Tuesday, November 24: The dollar rallied on self-strength for the first time in months, following the release of bett

| 23/11/2020 20:17

USD/TRY stabilises close to multi-day highs, eyes test of key 7.95-8.00 resistance zone

USD/TRY surged higher on Monday, rallying from Monday Asia session opening levels at 7.6210 as high as 7.9472, before easing back below the 7.9000 lev

| 23/11/2020 19:54

EUR/GBP seen trapped between 0.88 and 0.89 for the coming months – Rabobank

The pound has been trading higher over the last sessions fuelled by news of a COVID-19 vaccine and higher hopes of a Brexit deal. The FX Analysis Team

| 23/11/2020 19:45

EUR/USD finds support at 1.1800 after rejection at 1.1905

The euro has been unable to hold above 1.1900 once again on Monday and dropped sharply from two-week highs at 1.1905. The strong recovery of the US do

| 23/11/2020 19:30

United States 5-Year Note Auction increased to 0.397% from previous 0.33%

United States 5-Year Note Auction increased to 0.397% from previous 0.33%

| 23/11/2020 19:10

AUD/USD hesitates around 0.7300 with the USD on recovery

The Australian dollar has failed, once again, at 0.7335/40 resistance area following a strong performance during Monday's European trading session. Th

| 23/11/2020 19:04

Eurozone PMI report in line with deep contraction in GDP in Q4 – ABN Amro

"The eurozone composite PMI fell to 45.1 in November, down from 50.0 in October," noted ABN Amro Senior Economist Aline Schuiling. Additional takeaway

| 23/11/2020 18:58

WTI clings to gains around $43, extends daily winning streak to four

Crude oil started the new week on a firm footing supported by positive developments surrounding coronavirus vaccine candidates. The barrel of West Tex

| 23/11/2020 18:37

Gold Price Analysis: XAU/USD attempting to set a bottom at $1,830 multi-month low

Gold futures have finally broken support at $1,850 on Monday, plunging to fresh four-month lows at $1,830 amid a broadly stronger US dollar. XAU/USD h

| 23/11/2020 18:32

NZD/USD slides back from near-two-year highs but keeps head above 0.6900

NZD/USD has reversed sharply lower from near-two-year highs just below 0.6970, with the pair dropping momentarily below 0.6900 before reversing higher

| 23/11/2020 18:04

Fed's Barkin: Broad rollout of vaccine would not be until summer at best

Richmond Federal Reserve President Thomas Barkin said on Monday that he expects to see a vaccine approved by the end, as reported by Reuters. Addition

| 23/11/2020 17:49

USD: Fed support for rates will keep the current dollar trend lower intact – CitiBank

Analysts at Citibank forecast the US Dollar Index (DXY) will trade around 92.40 in a 0-3 month period and at 89.80 in a six to twelve-month perspectiv

| 23/11/2020 17:43

USD/CHF consolidates gains near 0.9130 after renewing weekly high at 0.9148

The USD/CHF pair spent the Asian session moving sideways around 0.9100 and edged lower to 0.9080 area on broad-based USD weakness during the European

| 23/11/2020 17:42

USD/JPY jumps to one-week highs after US data, finds resistance around 104.60

The USD/JPY jumped almost a hundred pips from 103.70 to 104.63, hitting the highest level since November 16 on the back of a rally of the US dollar ac

| 23/11/2020 17:38

S&P 500 reverses lower from 3587 highs, erodes daily gains as market digests strong US data

US equity markets have been choppy in recent trade, with the S&P 500 initially rallying in wake of the US cash open at 14:30GMT, to then see a further

| 23/11/2020 17:03

USD/CAD pares daily losses, steadies around 1.3100 after DXY rebound

After dropping to 1.3050 area during the European trading hours, the USD/CAD pair reversed its direction and climbed to a daily high of 1.3107. As of

| 23/11/2020 17:02

United States 2-Year Note Auction: 0.165% vs 0.151%

United States 2-Year Note Auction: 0.165% vs 0.151%

| 23/11/2020 16:41
Show More Popular News
RISK WARNING
The information provided herein is for general informational and educational purposes only. It is not intended and should not be construed to constitute advice.
If such information is acted upon by you then this should be solely at your discretion and GKFX will not be held accountable in any way.
ForexF
IndicesI
CommoditiesC